Although schools and universities are closed, public and private professionals carry out their activities from home. Governors and mayors ask everyone to isolate themselves to avoid contamination by the new coronavirus, and thousands of workers have to take it to the streets. These are professionals who work in essential services.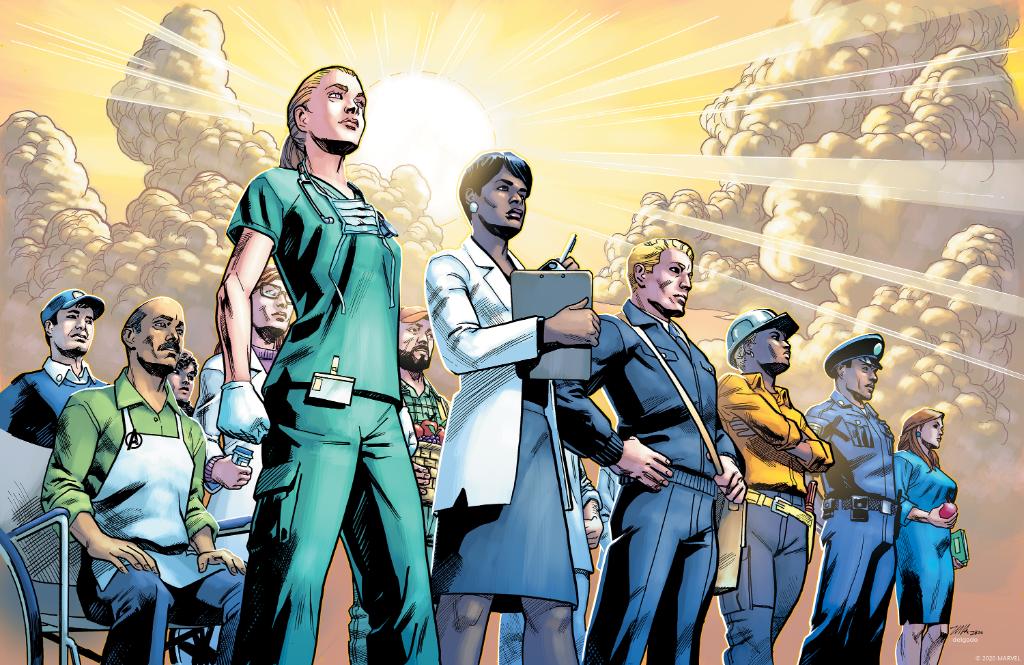 The art, published on the publisher's Twitter, was traced by Mike Hawthorne and colored by Edgar Delgado. Image: Reproduction / Twitter / Marvel Entertainment
In addition to medical and hospital services, public security and defense, supply, telecommunications, sewage and garbage treatment, funerals, news, water distribution, electricity, among many others, are all on the list at the moment. They are policemen, health professionals, street sweepers, and burials who have to go to their workplaces so that others can stay at home, fulfilling the determinations of social isolation. They work for themselves and, a little, for others.
Deliverers, salespeople, market workers, bakers, and other professionals worldwide talk about what it's like to work during the COVID-19 pandemic.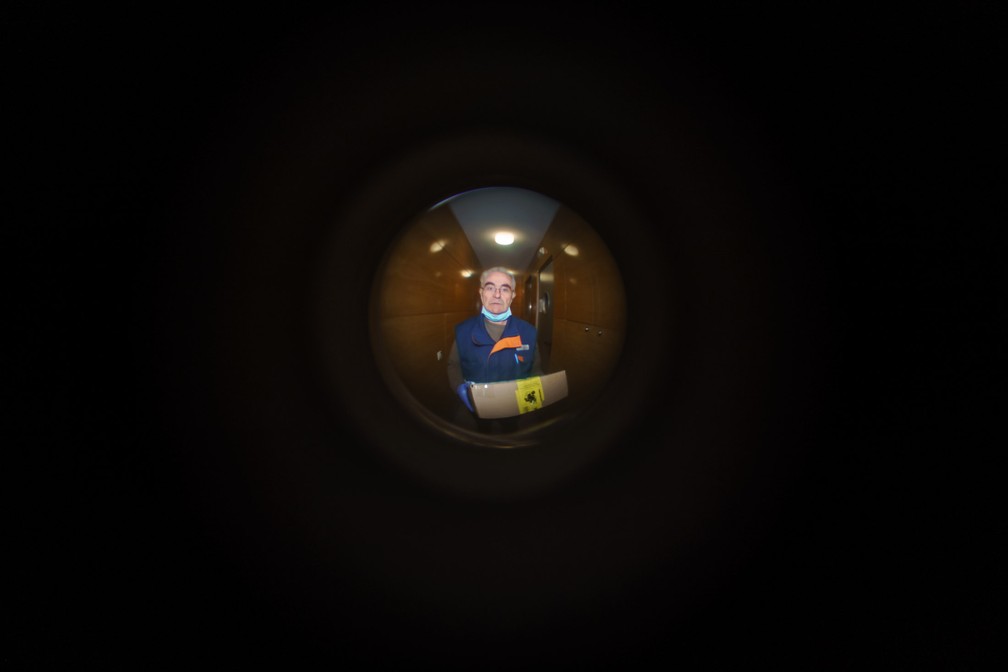 Autonomous delivery man Jose Lorenzo Gonzalez Alonso, 55, poses for a photo through a peephole in Burgos, Spain, during the COVID-19 pandemic. Jose Lorenzo said that it is his profession, after all, and that the current situation involves some sacrifice. He wears a mask, gloves, alcohol gel, and keeps a safe distance as preventive measures – Photo: Cesar Manso / AP.
image: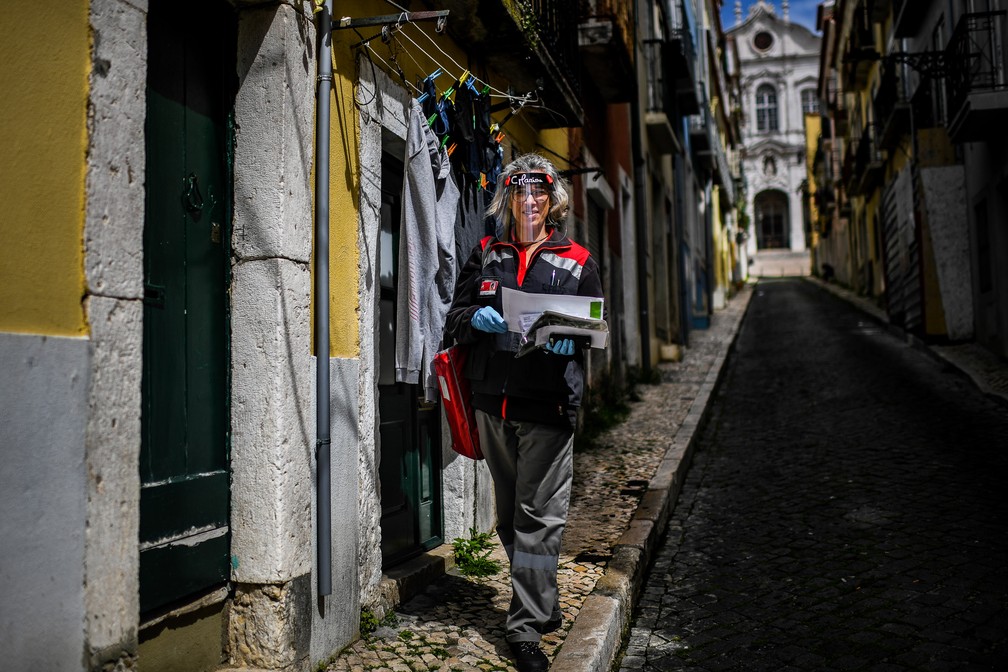 Carla Marina Figueiredo, 47, poses for a photo using a facial shield in Lisbon, Portugal, during the COVID-19 pandemic. For Carla, working during the coronavirus outbreak is not a risk. In addition to working outdoors, she thinks she has the right equipment and takes the necessary precautions. For her, being a mailwoman is a duty. Many people depend on the post office – Photo: Patricia De Melo Moreira / AP.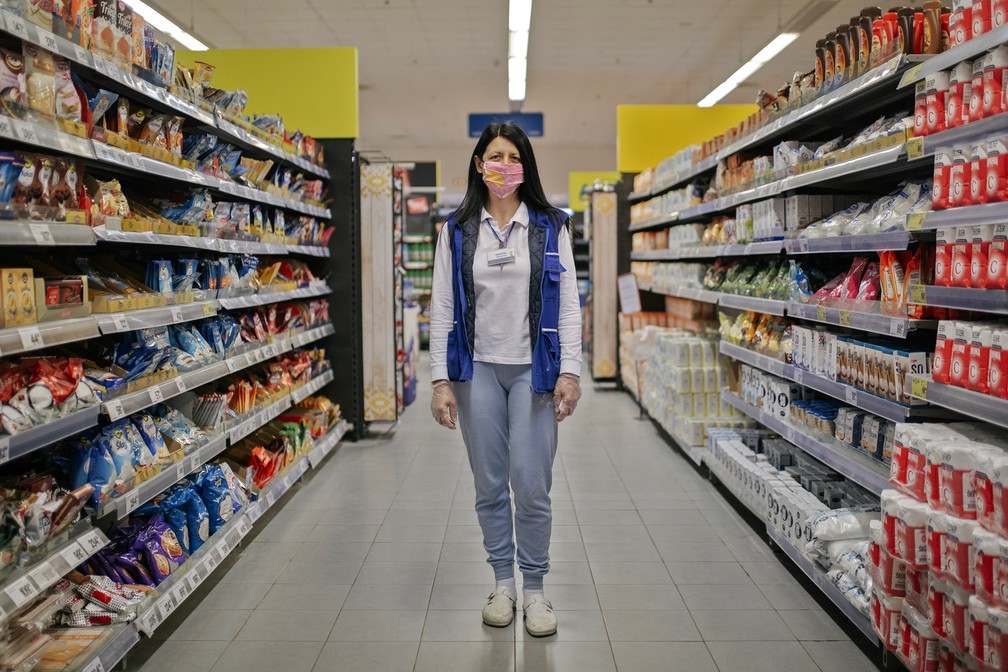 A 45-year-old supermarket employee Renata Gajic poses for a photo in Mladenovac, Serbia, during the COVID-19 pandemic. Gajic is equipped with masks and gloves in the supermarket. Her work has not changed since the beginning of the epidemic – Photo: Vladimir Zivojinovic / AP.
Laundry worker Gregory Stark, 54, poses for a photo in Miami, United States, during the COVID-19 pandemic. Gregory feels blessed to have a job and feels obligated because not everyone has a washing machine at home. He thinks that it is a new world, and not just him, but the whole world is affected by the new coronavirus. He wears a mask and gloves all day to keep him safe as he helps customers bring their clothes out of cars and separate them – Photo: Chandan Khanna / AP.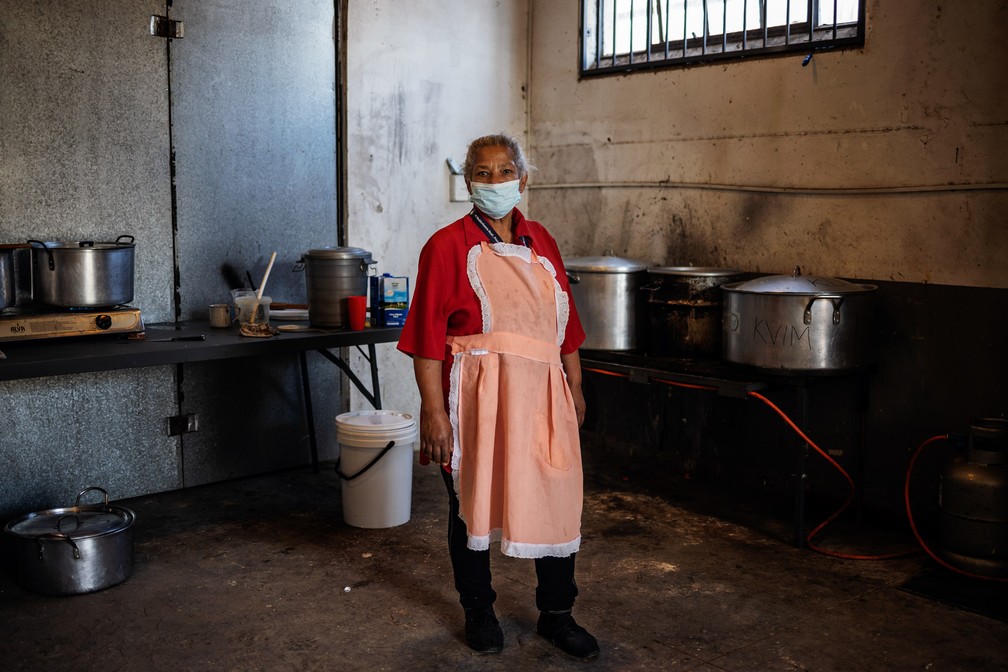 Professor Rize Jacobs, 63, poses in a makeshift kitchen in the Malvern suburb of Johannesburg, South Africa. Here, she volunteers as a cook for a civic committee that prepares and distributes food needy people during the pandemic. Of COVID-19. Jacobs continues to work, despite the coronavirus pandemic, due to the need that exists: 'If you see a child sitting in a corner, without eating anything, that is why I do it.' She considers that work is a privilege and a blessing to help give whenever you can – Photo: Michele Spatari / AP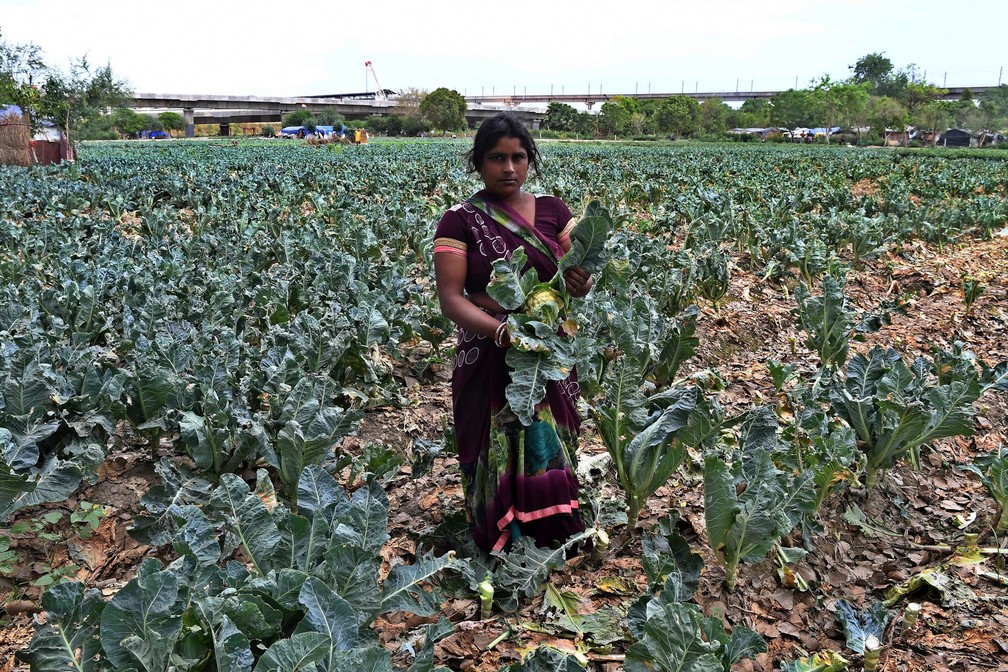 Farmer Sushma Maurya, 31, poses with cauliflower on her vegetable farm in New Delhi, India, during the COVID-19 pandemic. Maurya, born and married to a family of farmers, said that 'agriculture is the only thing she knows' and 'farmers must continue to work so that people living in cities can get fresh vegetables' – Photo: Prakash Singh / AP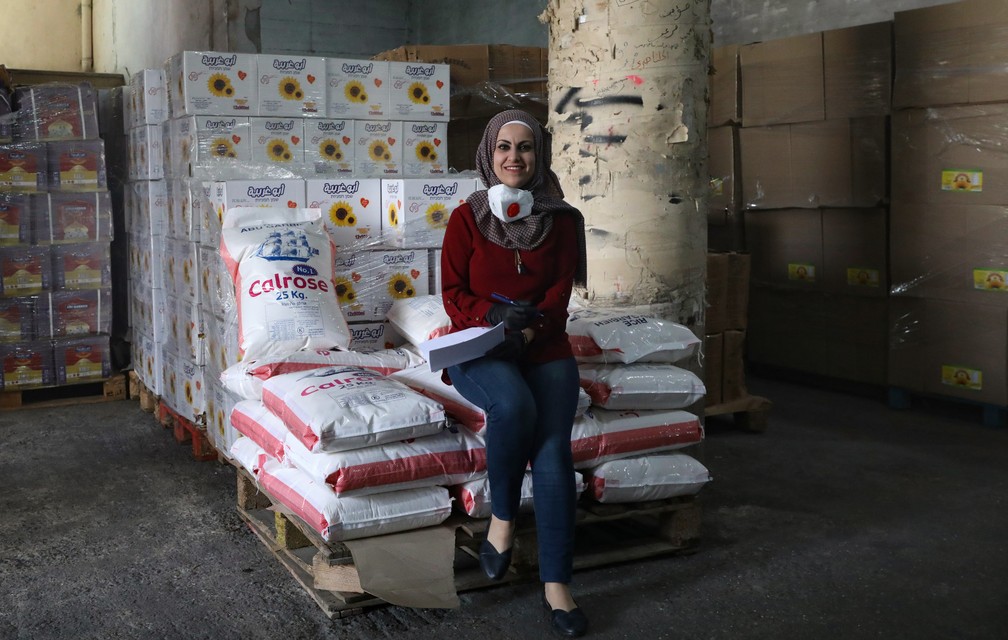 Palestinian Iman Abu Areesh, 32, the emergency and aid committee coordinator for the Hebron governor's office, poses for a photo next to piles of humanitarian aid in the occupied West Bank during the COVID-19 coronavirus pandemic. Areesh said she loves her job because it allows her to communicate with people in need and, during the new coronavirus pandemic, she feels she is in the right place – Photo: Hazem Bader / AP
The crisis of the new coronavirus highlighted the importance of these professions and professionals with a highlighter pen. Is it possible to imagine a firefighter in a home office work regime? Or a doctor of any specialty, who has not had his routine affected by the pandemic?